Welcome to Carogalake.com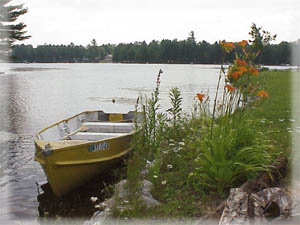 In New York State's Adirondack State Park lies historical Caroga Lake which is actually two connected lakes, East and West.
It is a four season destination enjoyed by outdoor enthusiasts all year round. The Town of Caroga has 3 major lakes, Caroga Lake, Canada Lake and Pine Lake making it a focal point for boating, canoeing and kayaking in the summer. Fall brings beautiful foliage and hiking. In winter there is ice fishing, snowmobiling, a winter carnival, and nearby downhill skiing and cross country skiing. Spring brings fisherman, hikers and camping.
Other activities here and in Fulton County New York include golf, museums, nature trails, amusement parks and a zoo.
In 1892, by action of the New York State legislature, Caroga Lake and surrounding areas became part of the newly formed Adirondack Park. New York's park is three times the size of Yellowstone National Park. It is dotted with lakes, rivers, streams and mountain peaks, 46 of which are more than 4,000 feet high. The park consists of both state forest land and privately owned land.