Historic Sites
Caroga Historical Association & Museum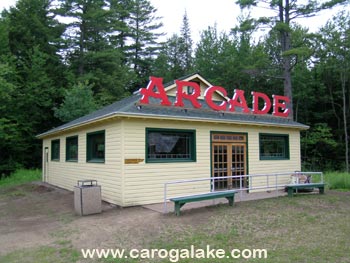 145 County Hwy. 111
Caroga Lake, NY 12032
The Caroga Museum, in New York State's Adirondack Park, is comprised of a charming old farm house, an exhibit barn, a general store, a cobbler's shop, an ice house, and the most recent addition, Sherman's Park Arcade.
Peck's Park Historical Society & Museum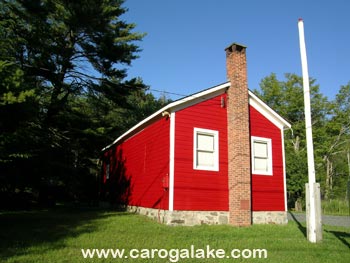 104 Pecks Lake Rd (Corner of 29A & Pecks Lake Rd.
Gloversville, New York 12078
(518) 725-6236
Highlights: An 1857 one room schoolhouse contains original books, accessories, furniture and pictures. Nature trail identifies plants and trees; observation platform. Open: Mid June - early Sept., Wed. & Sat., 1 pm to 4 pm, or by appointment. School groups by appointment
http://www.plpa.org/lake/histsoc.html

Johnson Hall - State Historic Site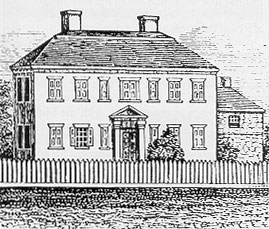 Hall Avenue
Johnstown, New York 12095
(518) 762-8712
Sir William (William Johnson) was an influential landowners whose prestige and leadership reached over into England. In February 1763, this homestead was designed to incorporate his position and ideals. A Georgian house of wood made to look like stone, Johnson Hall became the nucleus of a working estate designed to encourage settlement and further Johnson's control of his lands. A mill, blacksmith shop, Indian store, barns and other necessary buildings were added, as well as housing for servants. The site is available for touring mid-May through October.
http://nysparks.state.ny.us/sites/info.asp?siteID=17

Johnstown Historical Society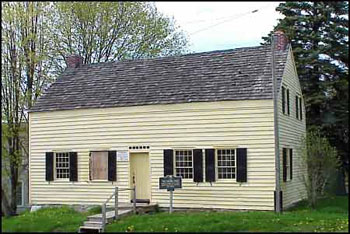 17 North Willam St.
Johnstown, New York 12095
(518) 762-7076
Museum contains artifacts from Johnstown's historic past, featuring the Elizabeth Cady Stanton Collection The 1763 Drumm House adjacent to the Colonial Cemetery is the oldest dwelling in Johnstown. Open Memorial Day to Labor Day.

The Fulton County Historical Society And Museum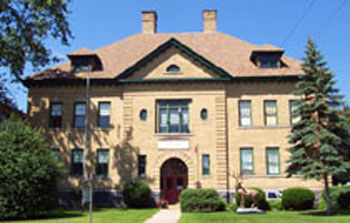 237 Kingsboro Avenue
Gloversville, NY 12078
(518) 725-2203
Located in the old Kingsboro Avenue School, the Museum houses a fine collection of historic county artifacts featuring the area's leather and glove industries. Open: May - June, Tues. - Sat., noon to 4 pm
http://www.fultoncountymuseum.org

Adirondack Museum

P.O. Box 99 / Route 28N/30
Blue Mountain Lake, NY 12812
518-352-7311
The Adirondack Museum expands public understanding of Adirondack history and the relationship between people and the Adirondack wilderness, fostering informed choices for the future.